Meet the Keto Experts
Through my podcasts, I have had the privilege and honor of interviewing hundreds of the best and brightest experts on a number of important health-related topics. Therefore, when I decided to write this book, I knew exactly who to reach out to for the latest information about ketogenic diets and their effects on health. It gives me great pleasure to introduce these twenty-two experts from around the world. You will find their quotes throughout the book in sections labeled "Moment of Clarity."
Zeeshan ("Zee") Arain, MBBS, MPHTM, FRACGP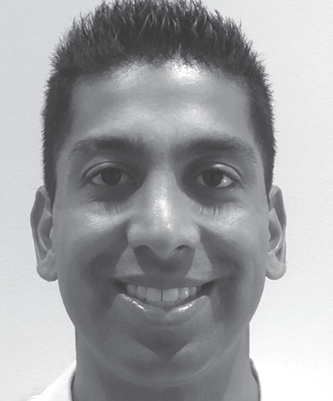 Dr. Arain received his medical degree from Monash University in Melbourne, Australia, and his Masters of Public Health and Tropical Medicine from James Cook University. Dr. Arain works as a general practitioner and is the team doctor for the Melbourne Football Club in the Australian Football League (AFL), one of the most elite professional sporting organizations in the world. He has a particular interest in the role of nutrition and exercise in the prevention and treatment of chronic disease and obesity. Dr. Arain has personally treated hundreds of patients using a well-formulated low carbohydrate, high-fat, ketogenic diet to manage a variety of medical conditions, including diabetes, polycystic ovary syndrome, obesity, hypertension, epilepsy, gastroesophageal reflux disease, and irritable bowel syndrome. He has given several public lectures on nutritional ketosis and is in the process of developing a research study in this field. On a personal level, he has been in nutritional ketosis since 2012. Learn more about Dr. Arain at southyarramedical.com.au/doctors/5/dr-zeeshan-arain.
Bryan Barksdale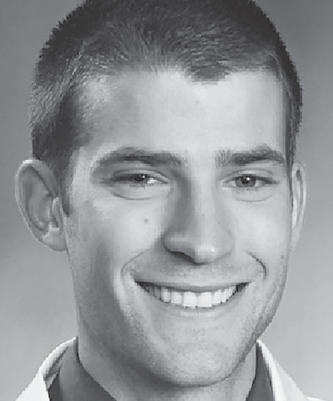 Bryan is pursuing his MD at the University of Texas Medical Branch and completing his PhD in neuroscience at the University of Texas at Austin. He is interested in the application of nutritional and lifestyle interventions, with a particular emphasis on ketogenic diets, in the treatment of neurologic diseases. He is the founder of the Austin Primal Living Group (Meetup.com/Austin-Primal-Living-Group). Learn more about Bryan at his blog, From Bench to Bedside: FromBenchToBedside.wordpress.com.
Dominic D'Agostino, PhD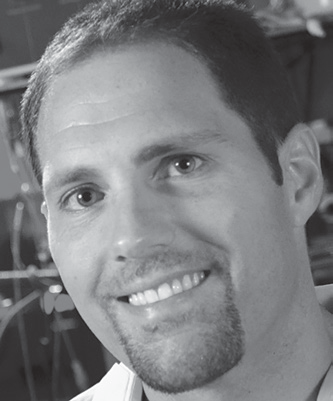 Dr. D'Agostino is an assistant professor in the Department of Molecular Pharmacology and Physiology at the University of South Florida, where he teaches neuropharmacology, medical biochemistry, metabolism, and nutrition physiology. His research is focused on developing and testing ketogenic diets, calorie-restriction diets, and ketone supplements as metabolic therapies for neurological diseases and cancer. His laboratory uses in vivo and in vitro techniques to understand the physiological, cellular, and molecular mechanism of metabolic therapies, including radiotelemetry (EEG, EMG), electrophysiology, fluorescence microscopy, confocal laser scanning microscopy, atomic force microscopy (AFM), biochemical assays, in vivo bioluminescence imaging, behavioral testing, and motor performance. Learn more about Dr. D'Agostino at DominicDAgostino.com.
William Davis, MD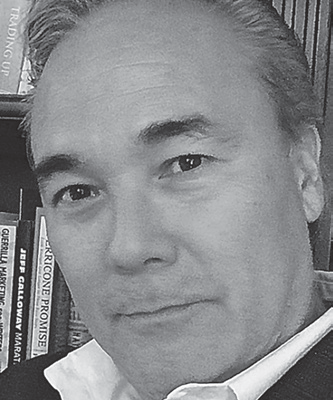 Dr. Davis is a cardiologist and author of the New York Times bestseller Wheat Belly: Lose the Wheat, Lose the Weight, and Find Your Path Back to Health, the book that first exposed the dangers of genetically altered, high-yield wheat. He is a graduate of St. Louis University School of Medicine, with internship and residency training in internal medicine at Ohio State University Hospitals, a fellowship in cardiovascular medicine at Ohio State University, and advanced angioplasty training at Metro Health Medical Center and Case Western Reserve University Hospitals, where he subsequently served as director of the cardiovascular fellowship and assistant professor of medicine. He presently practices cardiology in suburban Milwaukee, Wisconsin. Learn more about Dr. Davis at WheatBellyBlog.com.
Jacqueline Eberstein, RN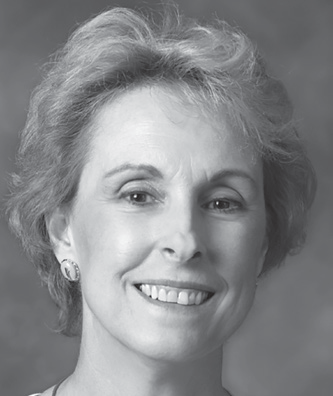 Jacqueline was the Director of Medical Education at The Atkins Center for Complementary Medicine until Dr. Robert Atkins' death in 2003. She began working with Dr. Atkins in 1974. Her experiences were wide-ranging and included educating physicians, physician assistants, nurse practitioners, and nutritionists on the principles and protocols of the Atkins Lifestyle and complementary medicine. She contributed to a number of Dr. Atkins' books, newsletters, and other media outlets. In 2004 she coauthored the book Atkins Diabetes Revolution, and she continues to lecture, write, and consult on the Atkins philosophy both nationally and internationally. She is a regular attendee and lecturer on The Low-Carb Cruise and is currently a featured writer for Carb-Smart electronic magazine. Because of her extensive experience following the Atkins Lifestyle, she is one of the foremost authorities on low-carb, highfat, ketogenic diets. Learn more about Jacqueline at ControlCarb.com.
Maria Emmerich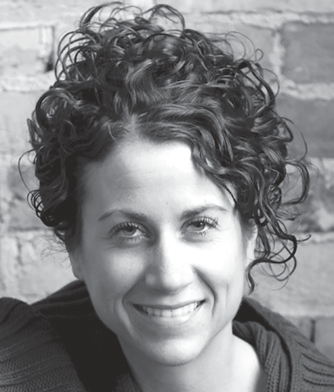 Maria is a wellness expert in nutrition and exercise physiology who has a passion for helping others reach their optimal health. She struggled with her weight throughout childhood and decided to study health and wellness so she could help others stop wasting their time being discouraged with their outward appearance and not feeling their best mentally. Maria understands the connection between food and how it makes us all feel on the inside and out. Her specialty is neurotransmitters and how they are affected by the foods we eat. She has authored eight books, including her 2013 release, Keto-Adapted. Weight loss is often a side effect of using diet to treat any number of health problems, including metabolic syndrome, alopecia, Hashimoto's thyroiditis, autoimmune diseases, gastrointestinal issues, and many other conditions. Learn more about Maria at mariamindbodyhealth.com.
Richard Feinman, PhD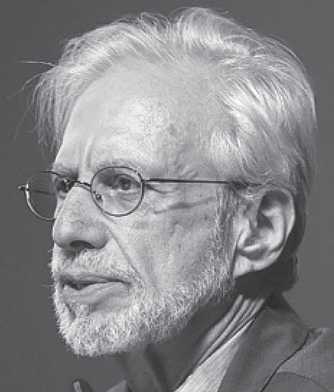 Dr. Feinman is a professor of cell biology (biochemistry) at the State University of New York (SUNY) Downstate Medical Center in Brooklyn. He is a graduate of the University of Rochester and holds a PhD in chemistry from the University of Oregon. Dr. Feinman's original area of research was protein chemistry and enzyme mechanism and their applications to blood coagulation and hemostasis. His current interest in nutrition and metabolism, specifically in the area of diet composition and energy balance, is stimulated by, and continues to influence, his teaching in the medical school; he has been a pioneer in incorporating nutrition into the biochemistry curriculum. Dr. Feinman is the founder of the Nutrition and Metabolism Society (NMSociety.org) and former co-editor-in-chief of the journal Nutrition & Metabolism. Learn more about Dr. Feinman at FeinmanTheOther.com.
Nora Gedgaudas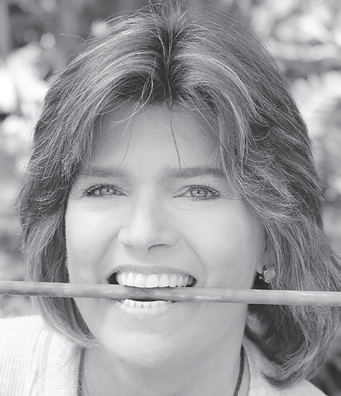 Nora is a widely recognized expert on what is popularly referred to as the "Paleo diet." She is the author of the international bestseller Primal Body, Primal Mind: Beyond the Paleo Diet for Total Health and a Longer Life. She is also a highly successful and experienced nutritional consultant, speaker, and educator who has been widely interviewed on national and international radio, popular podcasts, television, and film. Her own podcasts are popular on iTunes, and numerous free articles on her website receive a wide readership. She maintains a private practice in Portland, Oregon, as a board-certified nutritional consultant and a board-certified clinical neurofeedback specialist. Learn more about Nora at PrimalBody-PrimalMind.com.
Ben Greenfield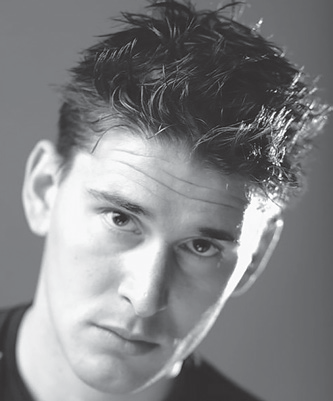 Ben is a coach, author, speaker, ex-bodybuilder, and Ironman triathlete. He holds a master's degree in exercise physiology and biomechanics from the University of Idaho, and is a certified sports nutritionist (C-ISSN) and a certified strength and conditioning coach (CSCS). He has more than a decade of experience teaching professional, collegiate, and recreational athletes from all sports how to be healthy, inside and out. Ben is a consultant for WellnessFX, the host of the Get-Fit Guy and Ben Greenfield Fitness podcasts on iTunes, and the author of more than a dozen programs and books for optimizing health and performance, including his 2014 release, Beyond Training: Mastering Endurance, Health, & Life. He also trains and mentors physicians, personal trainers, and physical therapists from around the globe via his Superhuman Coach Network (SuperhumanCoach.com). Learn more about Ben at BenGreenfieldFitness.com.
John Kiefer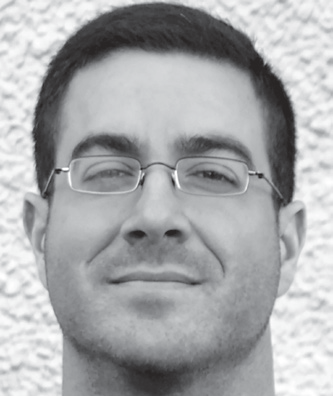 John is a physicist turned nutrition and performance scientist. He's been researching, testing, and verifying ideas about nutrition and physical performance that are often accepted unquestioningly for over two decades, and he helps others—record-holding Olympic gold medalists, power lifters, top-ranking aesthetic athletes, MMA fighters, and even Fortune 500 CEOs—apply his results for top performance. He's the author of two dietary manuals, The Carb Nite Solution and Carb Back-Loading; the free exercise manual Shockwave Protocol; and an ultra low-carb recipe book, Transforming Recipes. He's considered one of the industry's leading experts on human metabolism and macronutrient cycling and  manipulation. Learn more about John at Body.io.
William Lagakos, PhD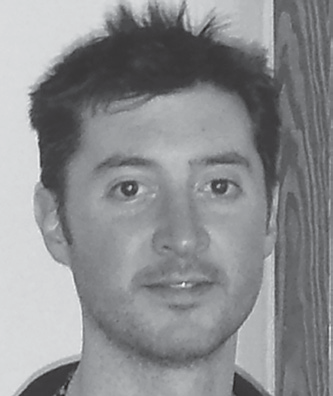 Dr. Lagakos received a PhD in nutritional biochemistry and physiology from Rutgers, the State University of New Jersey, where his research focused on fat metabolism and energy expenditure. His postdoctoral research at the University of California, San Diego, centered on obesity, inflammation, and insulin resistance. Dr. Lagakos has authored numerous manuscripts that have been published in peer-reviewed journals, as well as a nonfiction book entitled The Poor, Misunderstood Calorie. He currently serves as a nutritional sciences researcher, consultant, and blogger. Learn more about Dr. Lagakos at CaloriesProper.com.
Charles Mobbs, PhD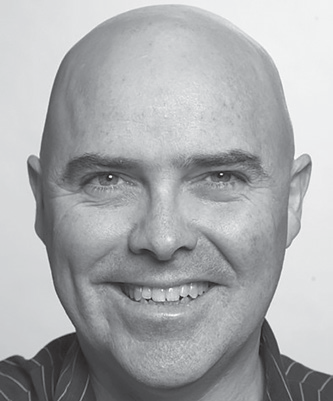 Dr. Mobbs is a professor of neuroscience, endocrinology, and geriatrics at Mount Sinai Hospital in New York. He earned his Bachelor of Science degree in life sciences at the Massachusetts Institute of Technology and his PhD in cellular and molecular science at the University of Southern California with Dr. Caleb Finch, and he carried out his postdoctoral research with Dr. Donald Pfaff at Rockefeller University. His recent awards include 2010 Outstanding Mentorship at Mount Sinai, the Glenn Award for Basic Research in Aging in 2012, and Delegate, China Strategic Alliance of Prevention and Treatment Technology for Diabetes, Consortium of Chinese Central Government, University, Research, Institute, and Government in 2013. His research, which focuses on neuroendocrine and metabolic mechanisms of aging and age-related diseases, is described in more detail in a 2011 PBS documentary called A Life-Saving Diet? (http://video.pbs.org/video/2146699556). Learn more about Dr. Mobbs at neuroscience.mssm.edu/mobbs/.
Mary Newport, MD, FAAP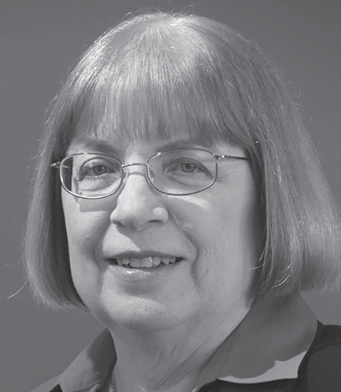 Dr. Newport graduated from the University of Cincinnati College of Medicine in 1978. She trained in pediatrics at Children's Hospital Medical Center in Cincinnati and in neonatology, the care of sick and premature newborns, at the Medical University Hospital in Charleston, South Carolina. She has provided care to newborns in Florida since 1983. She is currently taking leave to focus on writing; caring for her husband, Steve, who has early-onset Alzheimer's disease; and spreading the message about ketones as an alternative fuel for the brain. In 2008 she wrote an article that went viral on the Internet, "What If There Was a Cure for Alzheimer's Disease and No One Knew?" That article led to the publication of her 2011 book Alzheimer's Disease: What If There Was a Cure? The Story of Ketones, which conveys the story of a dietary intervention that has helped her husband and many other people with Alzheimer's and certain other neurodegenerative diseases, as well as the science of ketones as an alternative fuel for the brain and how to incorporate medium-chain fatty acids into the diet. Dr. Newport is a highly sought-after international speaker on the therapeutic use of ketones. Learn more about Dr. Newport at CoconutKetones.com.
David Perlmutter, MD, FACN, ABIHM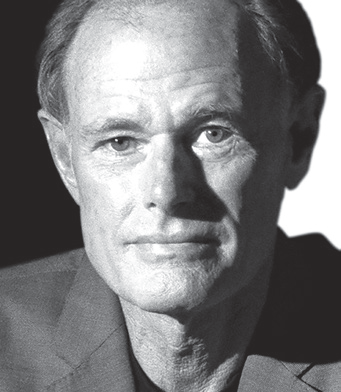 Dr. Perlmutter is the #1 New York Times bestselling author of Grain Brain: The Surprising Truth About Wheat, Carbs, and Sugar—Your Brain's Silent Killers. He is a board-certified neurologist and fellow of the American College of Nutrition who received his MD from the University of Miami School of Medicine, where he was awarded the Leonard G. Rowntree Research Award. He is a frequent lecturer at medical institutions and has contributed extensively to the world of medical literature. He has been interviewed on many national television programs, including 20/20, Larry King Live, CNN, Fox News, Fox and Friends, The Today Show, Oprah, The Dr. Oz Show, and The CBS Early Show. He is the recipient of the Linus Pauling Award for his innovative approaches to neurological disorders and was awarded the Denham Harmon Award for his pioneering work in the application of free radical science to clinical medicine. He is the recipient of the 2006 National Nutritional Foods Association Clinician of the Year Award and was awarded Humanitarian of the Year by the American College of Nutrition in 2010. Dr. Perlmutter serves as medical director for the Dr. Oz Show. Learn more about Dr. Perlmutter at DrPerlmutter.com.
Stephanie Person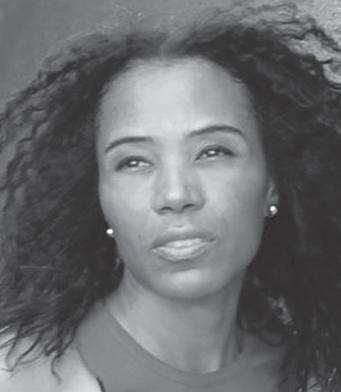 Stephanie is a self-taught expert on low-carb, high-fat, ketogenic diets. She began learning about the therapeutic effects of ketosis when her mother, who suffered from a terminal brain tumor, was given only six months to live. Stephanie's mom turned to a ketogenic diet, and not only did she beat that cancer, she's been thriving since 2007 because of those nutritional changes. Today, Stephanie is an active proponent and personal user of a ketogenic lifestyle. She recommends it with her personal training clients of all ages and shares encouraging YouTube videos about the benefits of ketosis (YouTube.com/FitSk8Chick). Learn more about Stephanie at StephaniePerson.com.
Ron Rosedale, MD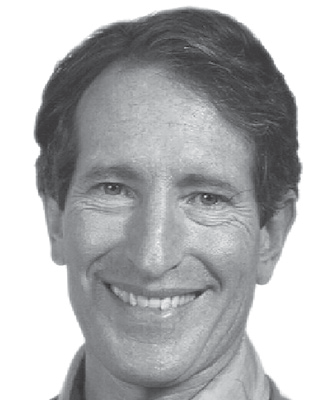 Dr. Rosedale is an internationally known expert in nutritional and metabolic medicine and founded the first metabolic medicine center in the U.S. in 1996 in Asheville, North Carolina. His interest in metabolic medicine began when he was a student at the Feinberg School of Medicine, Northwestern University, where he worked with one of the world's experts in the epidemiology of diet, cholesterol, and heart disease. Dr. Rosedale is a pioneer in applying concepts based on the biology of aging to reversing diabetes and heart disease through a nutritional approach that he developed to improve the cellular response to insulin, leptin, and mTOR. He has published a highly acclaimed book, The Rosedale Diet, and has been featured in many magazine and newspaper articles and dozens of radio and television interviews. For the last two decades he has lectured worldwide, including keynote presentations in Russia, Belgium, Brazil, Germany, and India. One lecture in particular, "Insulin and Its Metabolic Effects," has achieved worldwide acclaim. Learn more about Dr. Rosedale at DrRosedale.com.
Dr. Keith Runyan, MD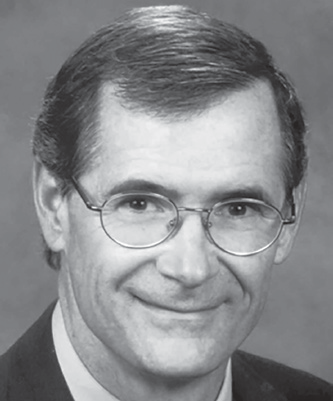 Dr. Runyan is a physician in private practice in St. Petersburg, Florida, who specializes in internal medicine, nephrology, and obesity medicine. He practiced emergency medicine for ten years before starting his private practice in 2001. In 1998, he developed type 1 diabetes at the age of thirty-eight. Although, his diabetes was fairly well controlled with intensive insulin therapy, he was plagued with frequent hypoglycemic episodes. In 2011, while training for an Ironman-distance triathlon, Dr. Runyan was looking for a better way to treat his diabetes and perform endurance exercise, and he decided to give the low-carb, high-fat, ketogenic diet a try. In February 2012, he began the diet for the treatment of  is diabetes and learned that this diet was also effective for the treatment of numerous other conditions, including obesity. He added obesity medicine to his practice and became board-certified in obesity medicine in December 2012. Dr. Runyan completed an Ironman-distance triathlon on October 20, 2012, in a state of nutritional ketosis and feeling great. Learn more about Dr. Runyan at DrKRunyan.com.
Thomas Seyfried, PhD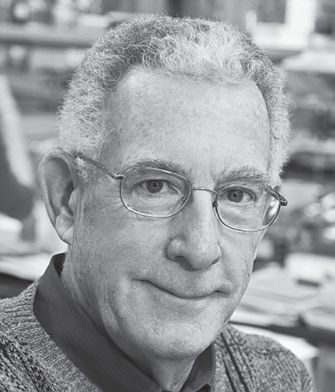 Dr. Seyfried received his PhD in genetics and biochemistry from the University of Illinois, Urbana, in 1976. He did his undergraduate work at the University of New England and also holds a master's degree in genetics from Illinois State University. Dr. Seyfried was a postdoctoral fellow in the Department of Neurology at the Yale University School of Medicine and then served on the faculty as an assistant professor of neurology. Other awards and honors have come from such diverse organizations as the American Oil Chemists Society, the National Institutes of Health, the American Society for Neurochemistry, and the Ketogenic Diet Special Interest Group of the American Epilepsy Society. Dr. Seyfried is the author of Cancer as a Metabolic Disease: On the Origin, Management, and Prevention of Cancer (John Wiley & Sons). Dr. Seyfried's research focuses on gene and environment interactions related to complex diseases such as epilepsy, autism, brain cancer, and neurodegenerative diseases. Learn more about Dr. Seyfried at BC.edu/schools/cas/biology/facadmin/seyfried.html.
Franziska Spritzler, RD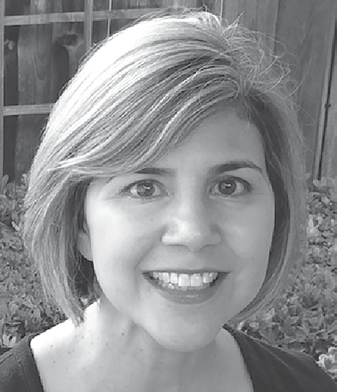 Franziska is a registered dietitian and certified diabetes educator who strongly supports the use of carbohydrate- restricted diets for people struggling with diabetes, insulin resistance, obesity, and other endocrine issues. She personally follows a very low-carbohydrate, ketogenic diet for blood sugar control and has seen improvements in her health as a result. At the end of 2013, she left her position as an outpatient dietitian at a large veteran's hospital in order to go into private practice, where she uses a low-carbohydrate, whole-foods approach. She is also a freelance writer whose articles have been published online and in diabetes journals and magazines. Learn more about Franziska at LowCarbDietitian.com.
 Terry Wahls, MD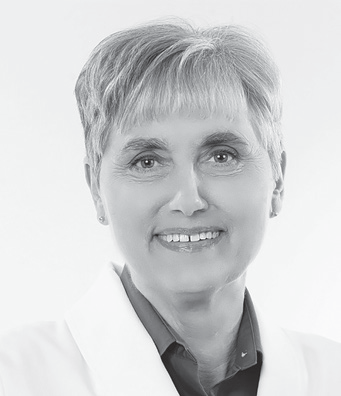 Dr. Wahls is a clinical professor of medicine at the University of Iowa and a staff physician at the Iowa City Veterans Affairs Hospital, where she teaches medical students and resident physicians, sees patients in traumatic brain injury and therapeutic lifestyle clinics with complex chronic health problems that often include multiple autoimmune disorders, and conducts clinical trials. She is also a patient with a chronic progressive neurological disorder: secondary progressive multiple sclerosis, which confined her to a tilt-recline wheelchair for four years. She credits the Wahls Protocol, which is based on functional medicine, with restoring her health, enabling her to now ride her bike five miles to work every day. She released a book in 2014 about her experience called The Wahls Protocol: How I Beat Progressive MS Using Paleo Principles and Functional Medicine. Learn more about Dr. Wahls at Terry-Wahls.com.
William Wilson, MD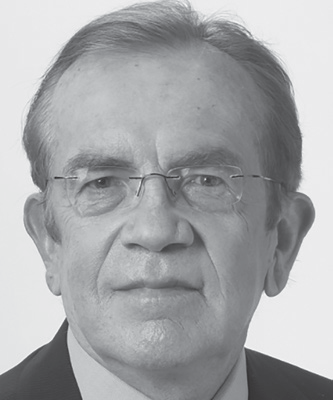 Dr. Wilson is an experienced family physician with a passion for helping his patients attain optimal brain function. He graduated from Macalester College in 1970 and received his MD from the University of Minnesota in 1974. He completed his residency at Regions Hospital in St. Paul in 1977 and spent over thirty years as a frontline family physician on the Iron Range in northern Minnesota, where he developed his approach to helping patients simultaneously improve their metabolic and brain health by using simple dietary changes. In 2008 he moved to the Boston area, where he now works as a hospitalist and lectures, publishes, and blogs about health. Dr. Wilson was one of the world's first medical professionals to demonstrate that our modern diet loaded with processed food can adversely affect brain function through a revolutionary new disease model he calls Carbohydrate-Associated Reversible Brain syndrome, or CARB syndrome. Using the CARB syndrome disease model as a guide, Dr. Wilson has helped thousands of individuals improve their health and brain function by following his simple and safe treatment protocols. Learn more about Dr. Wilson at CarbSyndrome.com.
Jay Wortman, MD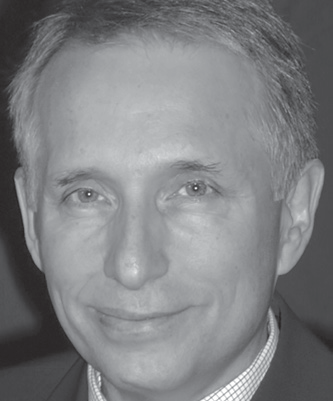 Dr. Wortman obtained a Bachelor of Science in chemistry and biology from the University of Alberta and an MD from the University of Calgary, and completed his residency in family medicine at the University of British Columbia. His interest in diet research led to a position at the UBC Faculty of Medicine, where he studied the effectiveness of a traditional diet for treating obesity, metabolic syndrome, and type 2 diabetes in the Namgis First Nation. The study was the subject of the CBC documentary My Big Fat Diet. Dr. Wortman is a recognized authority on low-carbohydrate, ketogenic diets for the treatment of obesity, metabolic syndrome, and type 2 diabetes. He was the recipient of Nutrition and Metabolism Society Award for Excellence in 2010 and the National Aboriginal Achievement Award for Medicine in 2002. Dr. Wortman currently practices in West Vancouver, where he lives with his wife and young children. Learn more about Dr. Wortman at DrJayWortman.com.